Welcome
Our Philospohy
The result of true karate is natural, effortless action, and the confidence, humility, openness and peace only possible through perfect unity of mind and body. This is the core teaching of Zen, the basis of Bushido, and our philosophy.
Our story
Story
Testing or evaluation is important to martial artists of many disciplines who wish to determine their progression or own level of skill in some specific contexts.
Various forms and sparring are commonly used in martial art exhibitions and tournaments. Some competitions pit practitioners of different disciplines against each other.
Full-contact sparring or competition, where strikes are not pulled but thrown with full force as the name implies, has a number of differences from light contact sparring.
Martial arts have crossed over into sports when forms of sparring become competitive, becoming a sport in its own right that is dissociated from the original combative origin.
Martial arts training aims to result in several benefits to trainees, such as their physical, mental, emotional and spiritual health. Spiritually-oriented and health-oriented.
new classes starting now!
from $45.00
Choose The Class
Training Programs
Our Results in Numbers
A 1985 study found that children in martial arts have an increased sense of responsibili-
ty, and a higher sense of self-esteem.
Staff
Our Instructors Zdobywca wielu nagród. Świetny trener. Człowiek, który nie ustaje w drodze do doskonalenia swoich umiejętności.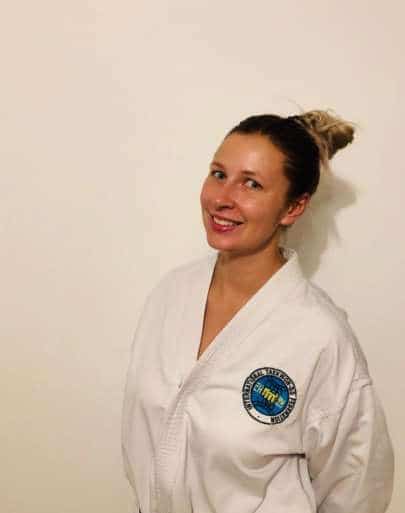 O tym, że sport na zawsze pozostanie jej pasją wiedziała już w wieku 9 lat. To właśnie wtedy poszła na pierwszy trening Taekwondo.
Serdecznie polecamy Centrum Sztuk Walki w Częstochowie. Rodzice zadowoleni i dziecko zadowolone. Fantastyczni instruktorzy – cierpliwi, wyrozumiali i z doskonałym podejściem do dzieci. Potrafią ośmielić nawet największego nieśmiałka.
Od kilku miesięcy chodzę na zajęcia do Centrum Sztuk Walki w Częstochowie. Początkowo ćwiczyłam samoobronę. I chociaż myślałam, że moja przygoda ze sztukami walki skończy się po kilku zajęciach, kiedy opanuję podstawy samoobrony, to na treningi chodzę do dziś. Zamieniłam jedynie samoobronę na jogę 🙂
Mój syn koniecznie chciał zapisać się na jakieś sztuki walki. Po przejrzeniu wielu ofert w okolicy zdecydowaliśmy się na Centrum Sztuk Walki. Przyszliśmy, obejrzeliśmy od środka jak wyglądają zajęcia i… zostaliśmy. On z powodzeniem trenuje aikido, a ja nieoczekiwanie sprawdzam swoje siły na zajęciach z krav magi.